Home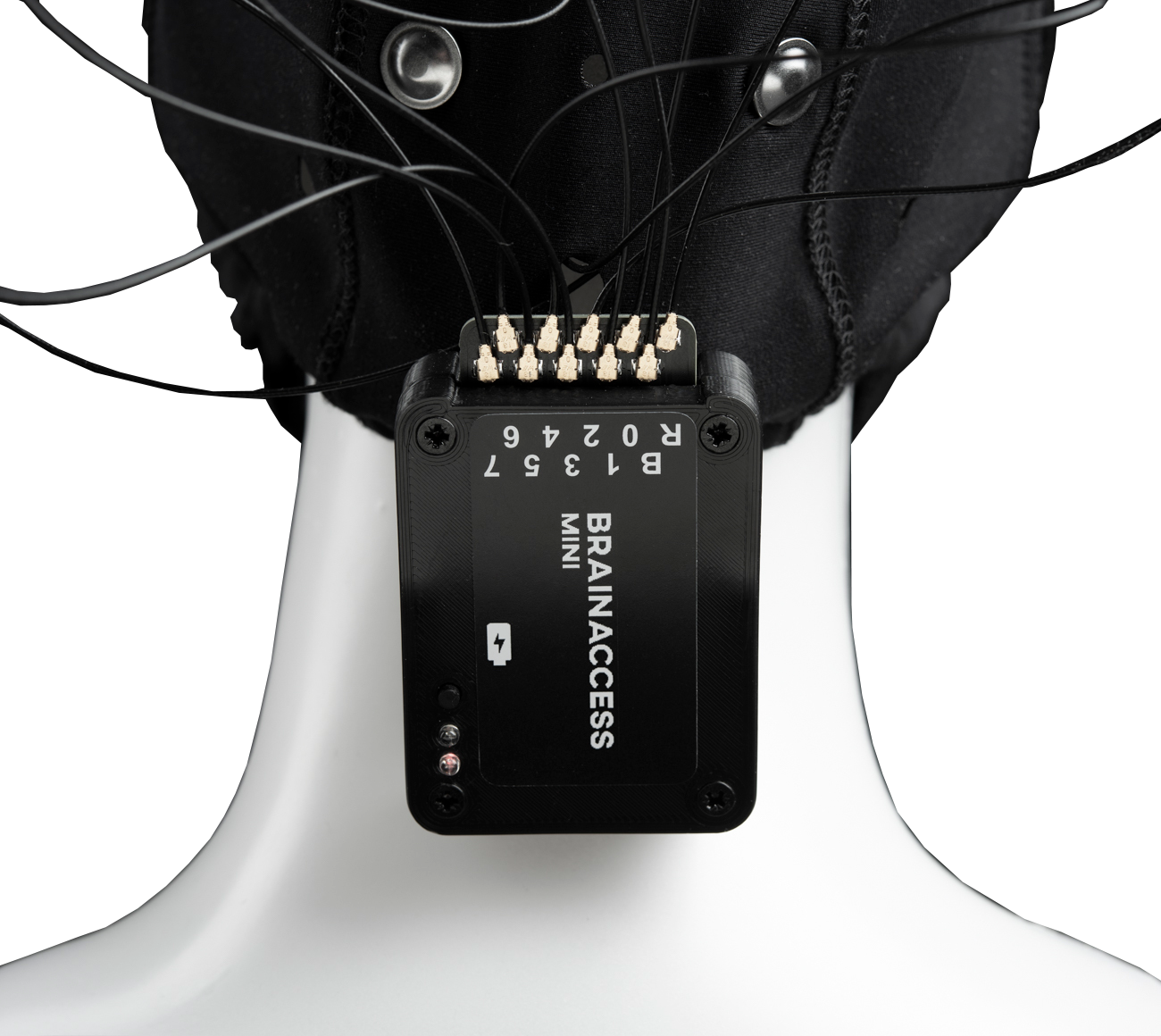 Where a neuron meets a neuron
AI-enabled electroencephalography (EEG) and Brain-computer interface (BCI) solutions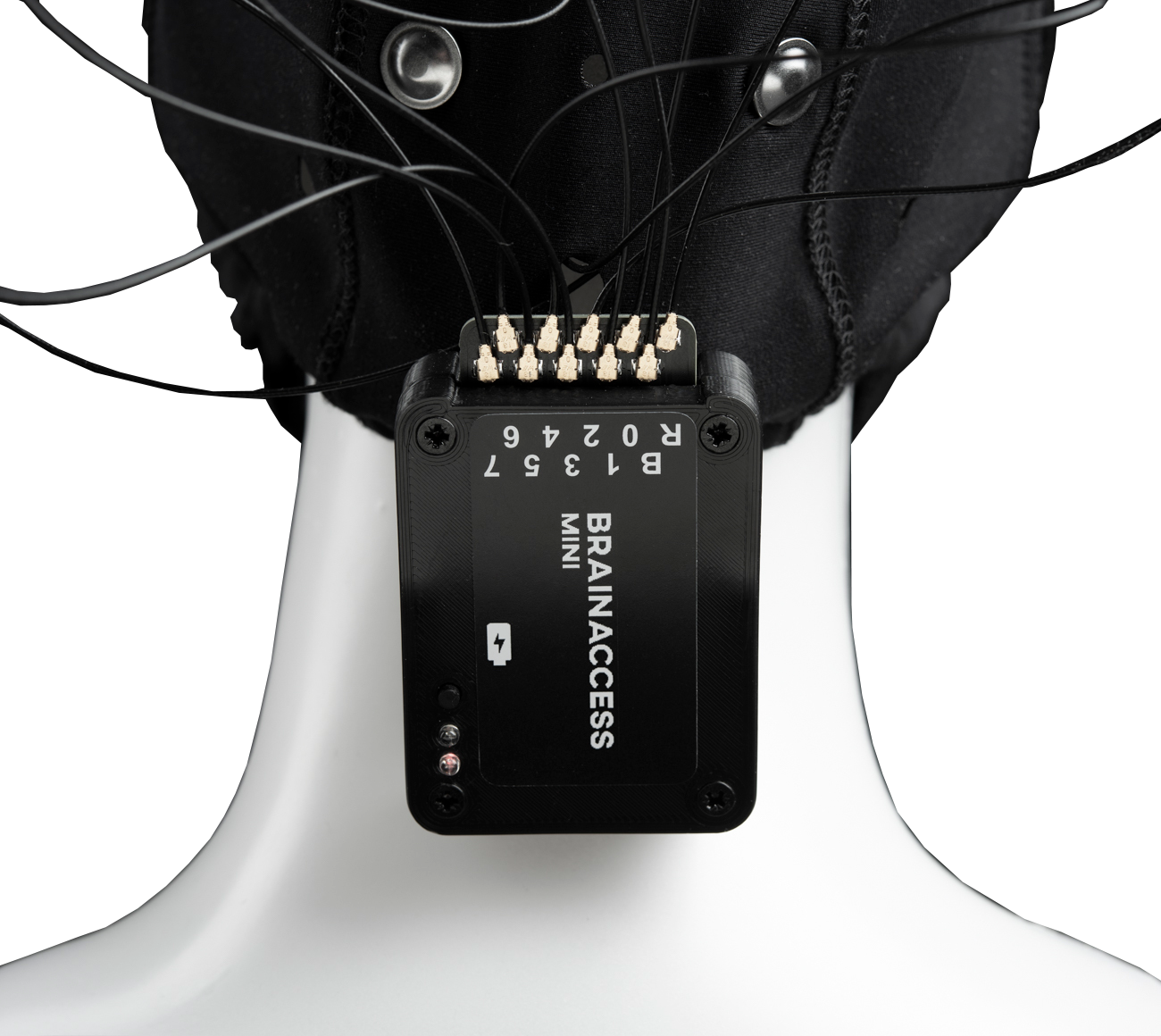 Where a neuron meets a neuron
AI-enabled electroencephalography (EEG) and Brain-computer interface (BCI) solutions
BrainAccess offers EEG solutions for
the brain-computer interface, human-machine interface and other applications.
BrainAccess products feature dry-contact EEG electrodes, wireless connection and compact form factor allowing for truly portable applications.

Solutions come with software development kits supporting multiple programming languages allowing easy integration into the user's application.

The provided BCI library comes with AI-enabled BCI algorithms providing immediate connection of your brain to the computer!
BrainAccess Standard Kit is a versatile and extremely portable EEG solution. It features an 8 channel BrainAccess MINI electroencephalograph and BrainAccess CAP with
dry-contact shape-conforming electrodes.
If You have any questions please contact us, We are happy to help!