Take the handband with each hand holding the side boxes as shown in the photo. Use your thumbs and index fingers to push out the

back part of the band

and hold it.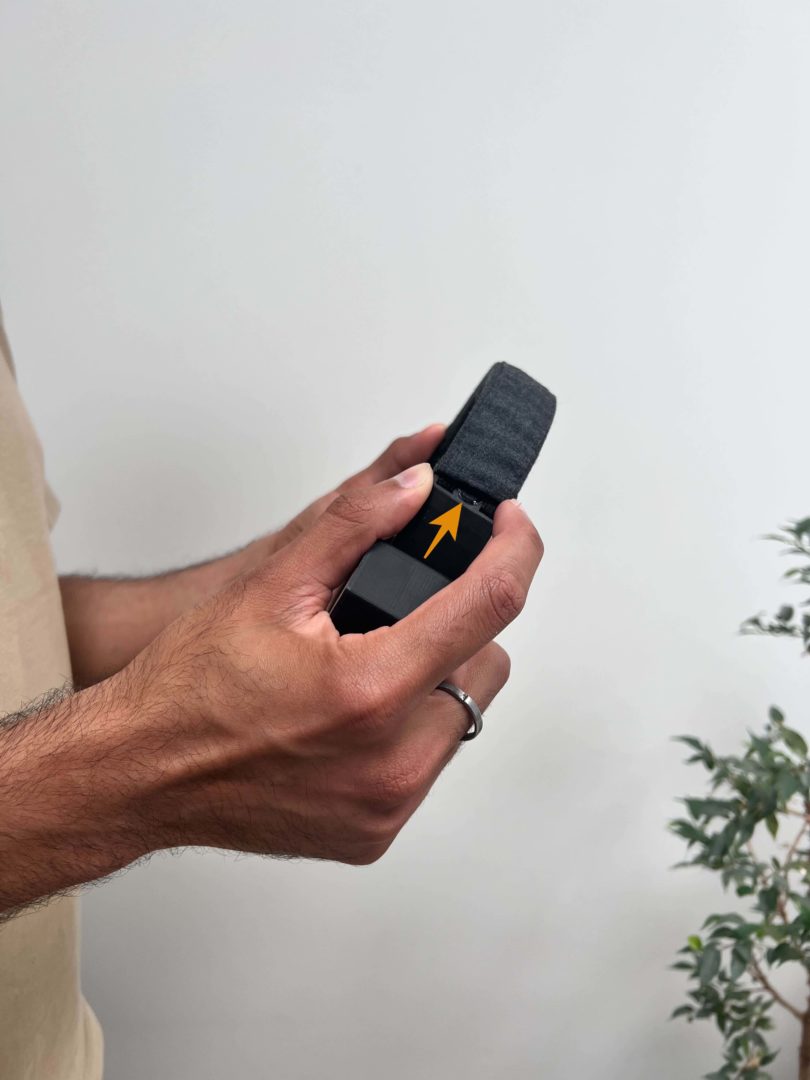 Position the front part of the band on the forehead and pull the whole band backwards (still holding the extended back part of the band with your fingers). Pull as much as needed so that the back part could be easily lowered without back electrodes touching the head.